What is the purpose of Veda Class Online?
The Veda Chanting Classes through "Veda Class Online" will be One to One where complete attention will be given to the disciple with a nominal fee. For details please click here
For Free Group  Bhagavad Gita Chanting Classes for all On Fri at 08:45 PM please click here
For Free Group  Srimad Bhagavad Gita Classes(Discussion) On Sat at 11:00 AM  please click here
For Free Group Prasnopanishath Classes On Sat at 08:30PM please click here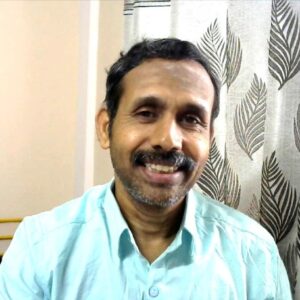 This Website is to make people aware that Veda Chanting can be learned in the traditional way (From Guru Mukham) using the web-based technology in this modern era (Google Meet, Skype, Botim etc).  This facility can be utilised by those who have no access to a Guru where they live, and/or for those whose work timings or school timings do not permit to attend a Veda class nearby. The classes are open to all.
The Classes timings can be made flexible as per the convenience of the disciple ( One to One classes)
The Progress will be based on the Disciple's ability to memorise/grasp ( One to One classes)
How is the Class conducted?
The Sentences are split into padams initially and joined to full sentences afterwards.
The disciple repeats after the Guru twice ( Same traditional way of Paatasaala). 
An audio file that is made in the same pattern is sent to the disciple for practicing in between the classes. By this method, the disciple memorises the Vedas by heart.
Audio Sample file
Audio Sample Online Class
Audio Sample Class – Advanced Student